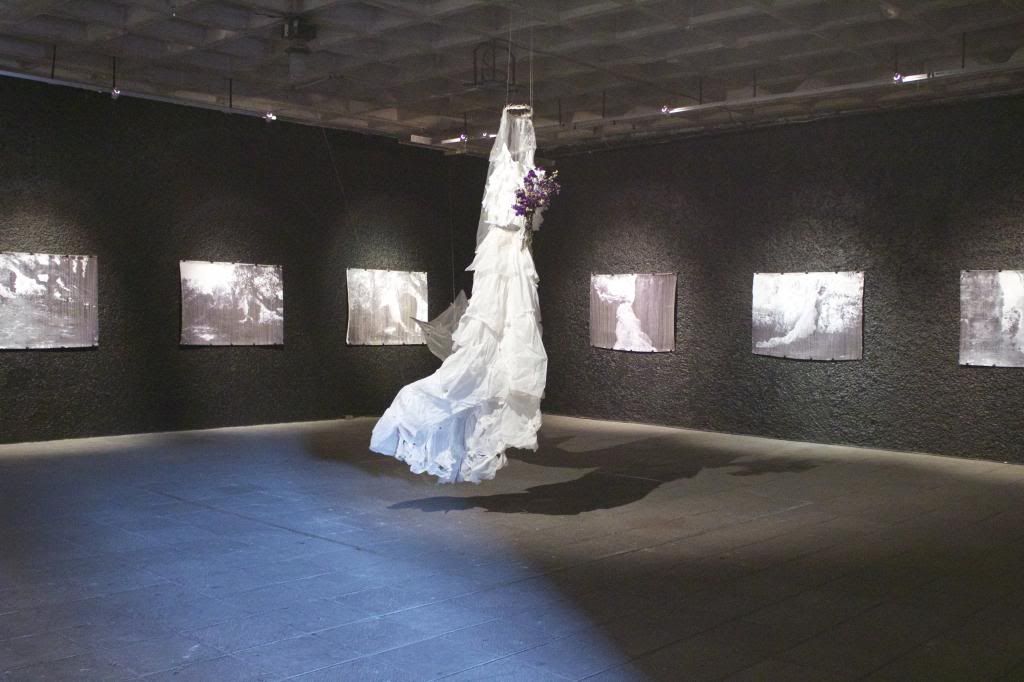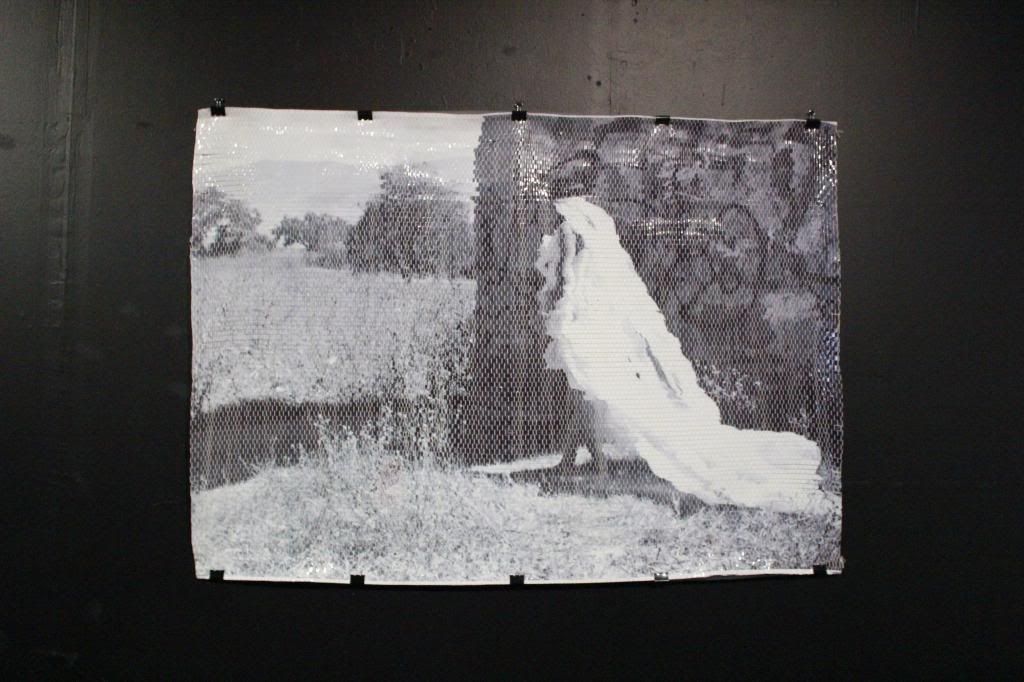 Para mi look decidí inspirarme en la textura, los colores y las lineas de la exposición
For my outfit i got inspired by the texture, color and lines on the photos.
Jeans: H&M/ shirt: Vintred/ Sneakers: Keds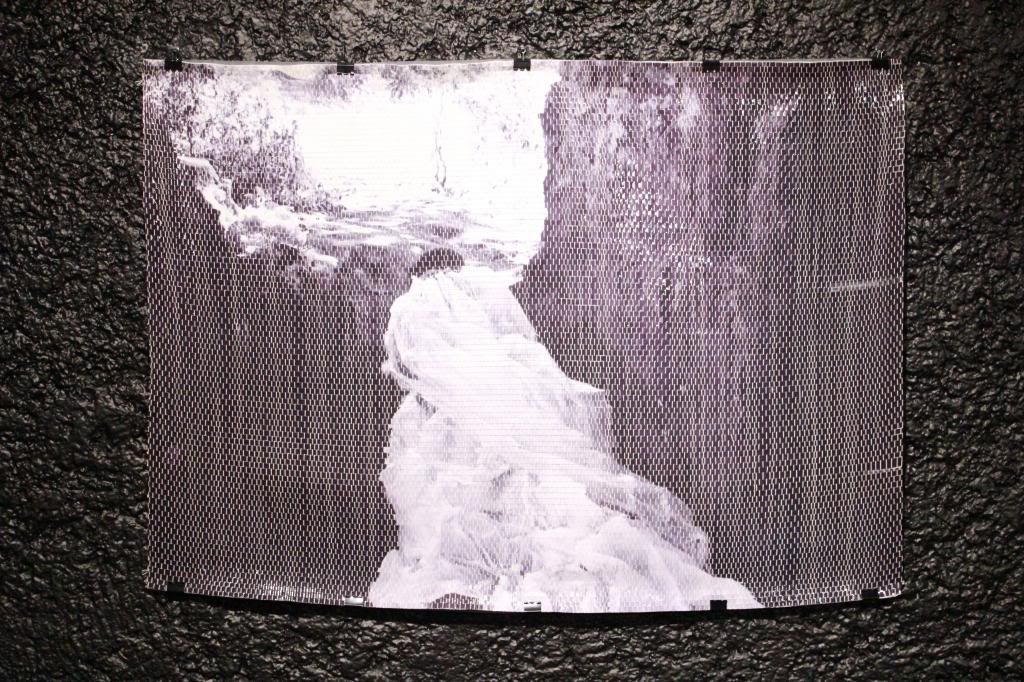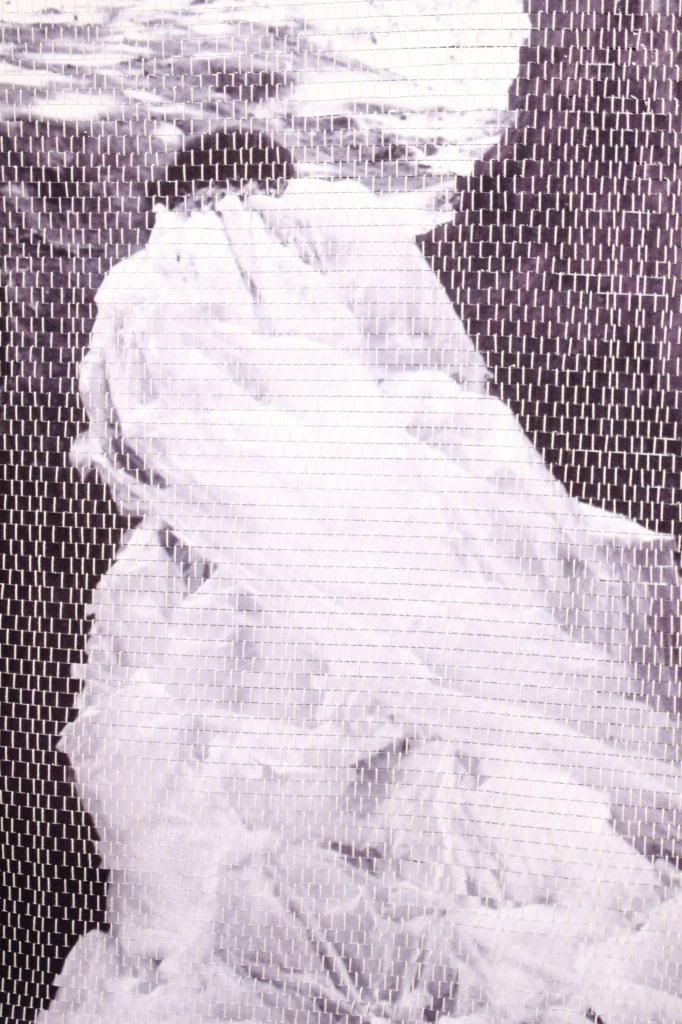 Hoy les quiero recomendar una exposición que aunque pequeña, esta llena de misterio y magia pues se basa en una leyenda del municipio de San Raymundo Jalapan, donde se cree que la novia loca aparece por las noches en busca del novio con quien nunca se casó.
Las exposición consta de 12 fotografías en técnica fototextil, ésta técnica consiste en imprimir la fotografía en papel, después cortarla en pequeñas tiras para posteriormente reconstruirla con un textil de bastidor y finalmente formar una tela. Debido al efecto turbio del fototextil, todas las fotografías cumplen con el argumento misterioso que la leyenda de la novia loca transmite.
El autor ésta primera muestra en fototextil es Pedro Miranda, fotógrafo y artista plástico invidente que desarrolló un interés por el arte desde muy joven y que ahora nos presenta su primera exposición individual.
La novia loca permanecerá en la galería Espacio Alternativo del CENART hasta este 14 de febrero.
Muchas gracias por leer y recuerden visitar a La novia loca!!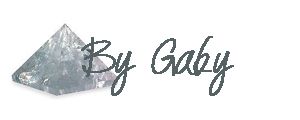 Today I want to recommend you an exhibition that though small, is full of mystery and magic as it is based on a horror legend from San Raymundo Jalapan, where it is believed that "the crazy bride" appears at night in search of the boyfriend with whom she never married.
The exhibition is formed by 12 photographs in fototextile technique, this technique involves printing the photograph on paper, then cuting it into small strips and later rebuilding it with a fabric frame and finally getting a fabric. Due to the turbid effect of fototextile, all photographs match the argument of the mystery that the crazy bride´s legend transmits.
The author of the first exhibition in fototextil is Pedro Miranda, a blind photographer and artist who developed an interest for art since he was very young. Today, Pedro presents us his first solo exhibition "The crazy bride".
The crazy girlfriend will remain in the gallery until CENART Alternative Space this February 14.