Style Marmalade
ha sido una fuente de inspiración para comenzar Piel del Cosmos por lo que es un blog al cual le tenemos gran respeto y cariño, además de que su creadora, Victoria, nos sintonizó casi desde el principio y sus comentarios nos animaron y motivaron mucho. Es por eso que hoy hemos decidido dedicar un post a ella y su maravilloso blog.
Style Marmalade
has been a source of inspiration to start Piel del Cosmos, that´s why we have great respect and affection for the blog and its creator, Victoria, who tuned us almost since the beginning and her comments encouraged and motivated us a lot . For this reasons, today we decided to dedicate a post to Victoria and her wonderful blog.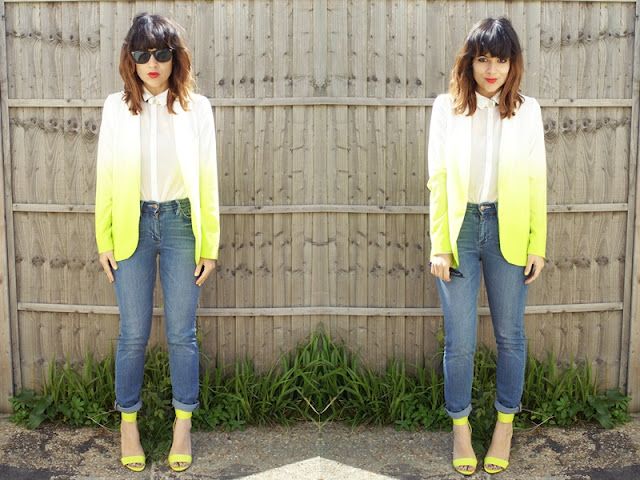 Style Marmalade esta dirigido por Victoria, una blogger mexicana que vive en Inglaterra y que además de trabajar en el blog, es diseñadora, artista, Freelance stylist, esposa y mamá.
El estilo de Victoria es de nuestros favoritos por que es divertido y diferente, nos encantan las prendas que usa pero mucho más la manera tan original de usarlas y aunque el deleite visual y la inspiración que adquirimos al consultar su blog es increíble, la sinceridad con la que Victoria escribe sus notas también nos parece fascinante.
Style Marmalade is led by Victoria, a Mexican blogger who lives in England and as well as working for the blog, she is also a designer, an artist, a Freelance stylist, a wife and a mom.
Victoria's style is one of our favorites because it's fun and different, we love her clothes but most of all the original way she wears them, and even though the visual delight and inspiration we acquire by looking at her blog is amazing, the sincerity with which Victoria writes her notes fascinate us.
Tuvimos las grandiosa oportunidad de que Victoria contestara unas preguntas para Piel del Cosmos vía correo electrónico y fue muy interesante conocer más sobre varios aspectos que se reflejan todo el tiempo en su blog, por ejemplo su pasión por la creatividad.
To our excitement, Victoria answered some questions for Piel del Cosmos via email and it was very interesting to learn more about aspects which are reflected in here blog all the time for example, her passion for creativity.
¿Qué estudiaste, y por qué?
Estudie diseño integral en el ITESO en Guadalajara pero no termine.
¿Qué fue lo que más te gustó de tu carrera?
Todo lo que tenga que ver con creatividad me gusta.
What did you study, and why?
I studies Integrated design at ITESO in Guadalajara, but i didn´t finish.
What did you enjoy most about your career?
I like everything that has to do with creativity .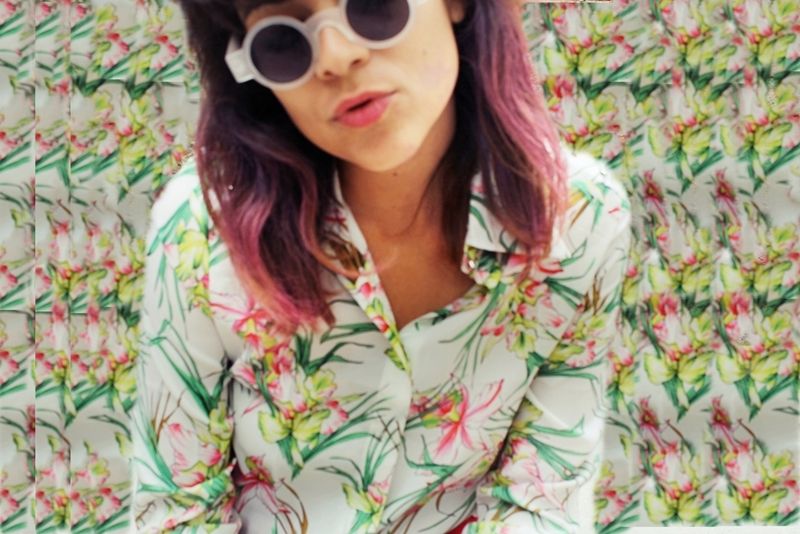 ¿En qué trabajas?
Trabajo para una pequeña boutique actualizando sus redes sociales y quiero expandir mi tienda. El blog también me hace ganar dinero extra mediante Web Marketing: Sponsored Post y Product links.
¿Por qué decidiste empezar un blog de moda?
Siempre me a gustado la parte creativa del mundo de la moda. No me considero una esclava de la moda siguiendo tendencias y marcas. Pero si me gusta expresarme por medio de la ropa.
What do you do?
I work for a small boutique updating their social networks and I want to expand my store. The blog also makes me earn extra money through Web Marketing and Product Sponsored Post links.
Why did you decide to start a fashion blog?
I always liked the creative side of the fashion world. I don´t consider myself as a fashion trends and brands slave, but I do like to express myself through clothing.
¿Cuál es tu mayor inspiración?
Mi hijo y Ser yo misma, libre de prejuicios, hacer lo que me apasiona.
¿Cuál es tu diseñador favorito?
Christopher Kane, Simone Rocha, Alexander Wang, Mary Katrantzou, Alexander Mcqueen, Vivianne Westwood, Celine, Bulberry, Chloé.
What is your biggest inspiration?
My son and being myself, free from prejudice, doing what I love.
What is your favorite designer?
Christopher Kane, Simone Rocha, Alexander Wang, Mary Katrantzou, Alexander McQueen, Vivienne Westwood, Celine, Bulberry, Chloé.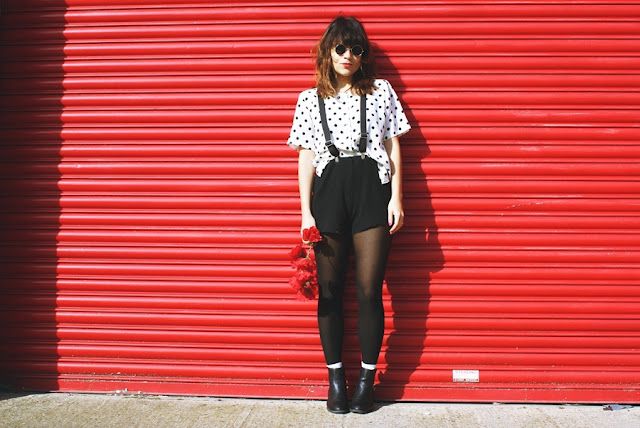 Prenda básica en tu armario
No puedo elegir tan sola una banda o disco. Amo la música.
Basic garment in your wardrobe
I can not choose only one band or album. I love music.
Muchas gracias a Victoria por su apoyo. <3
Thank you very much to Victoria for her support. <3