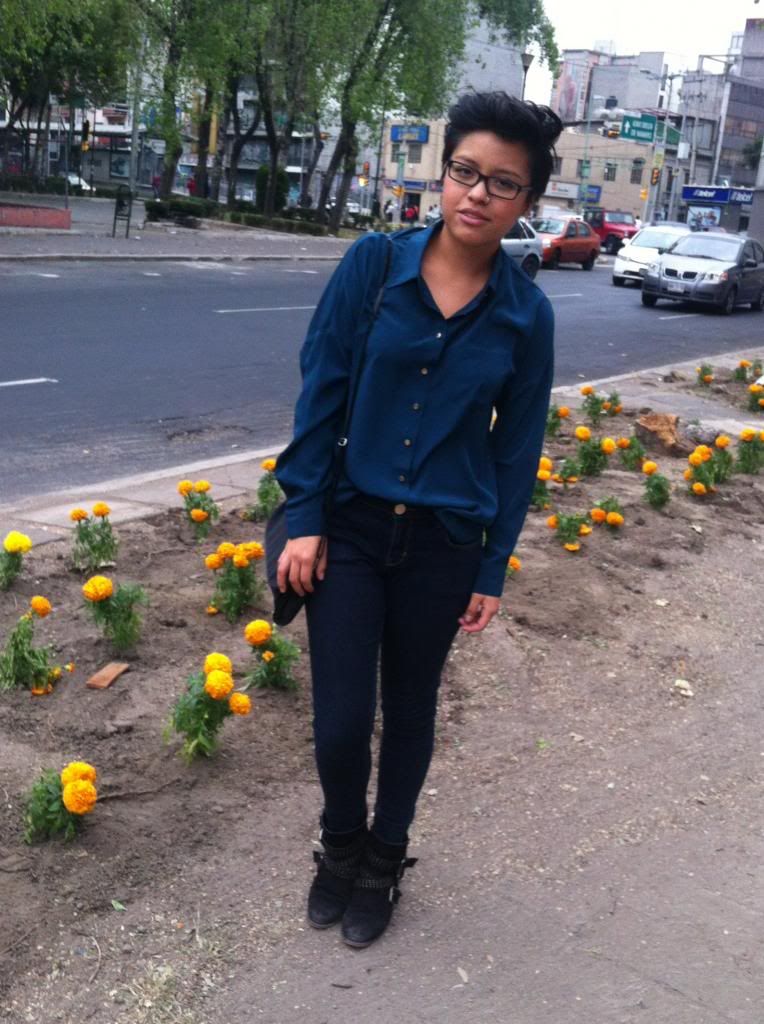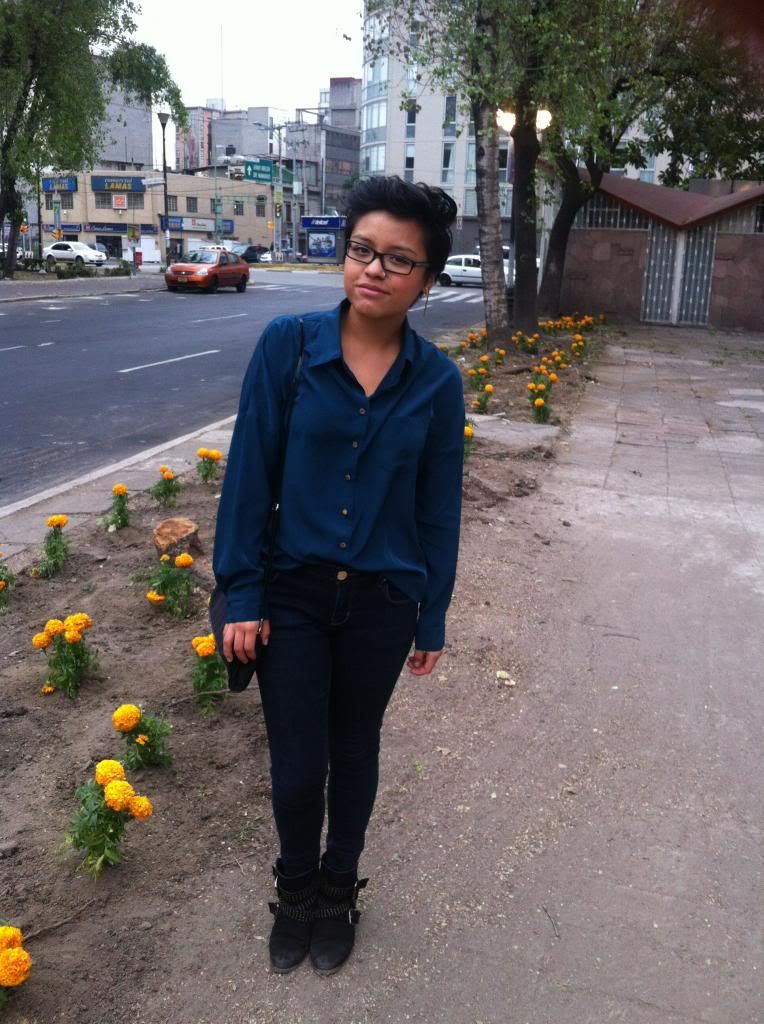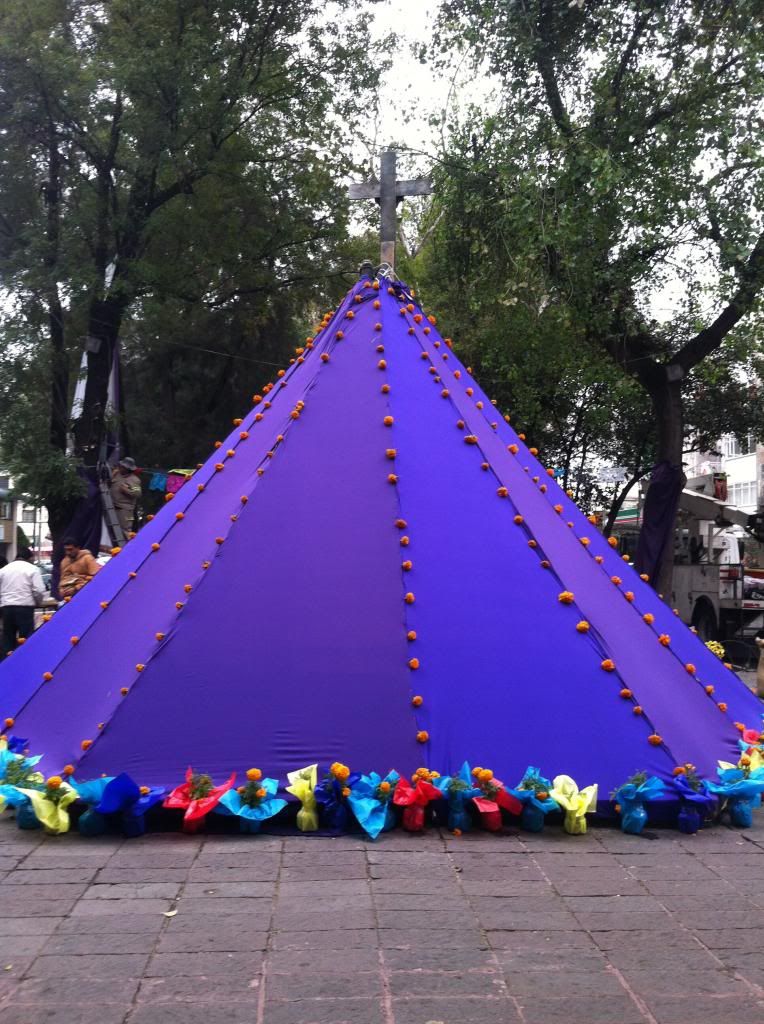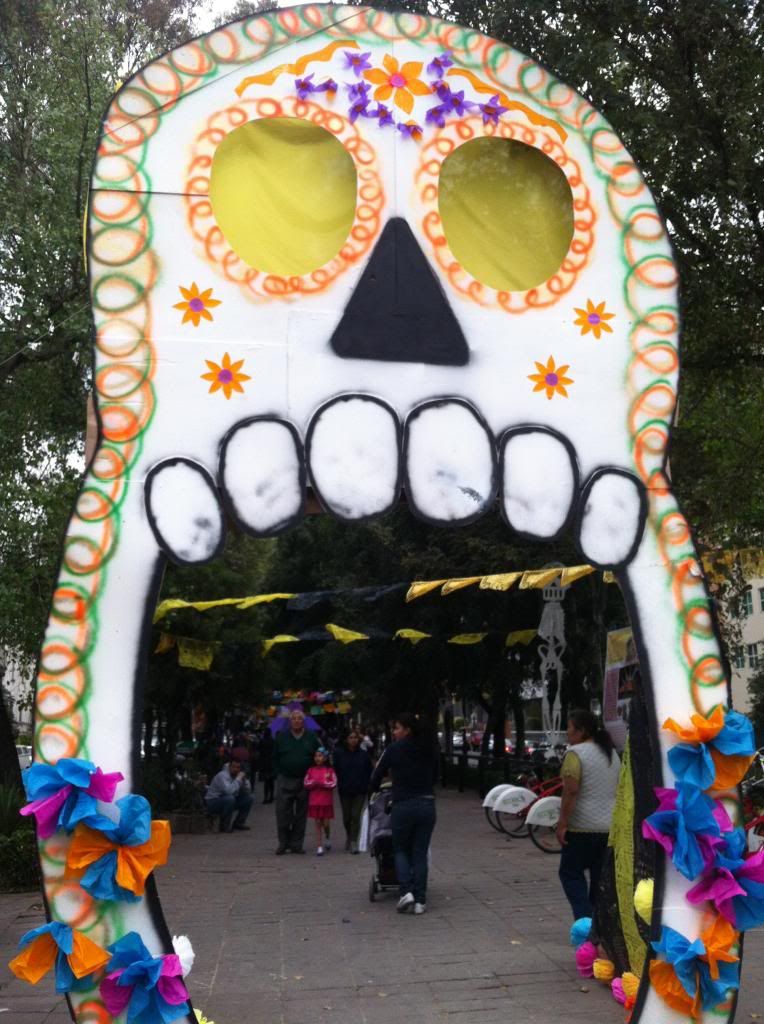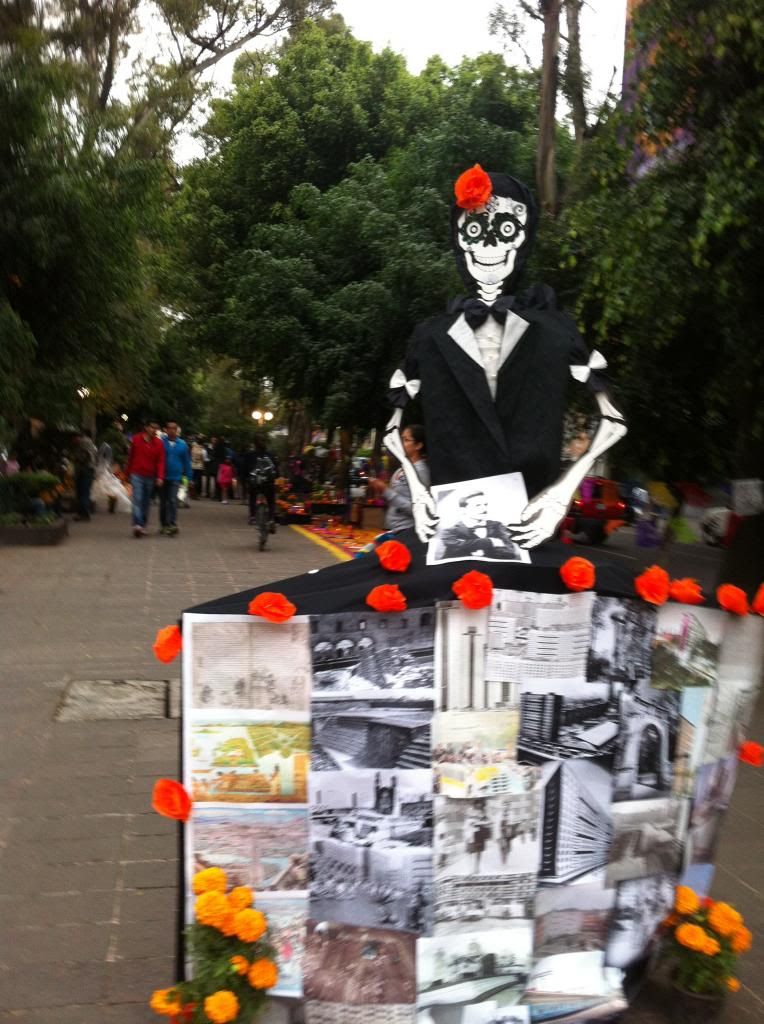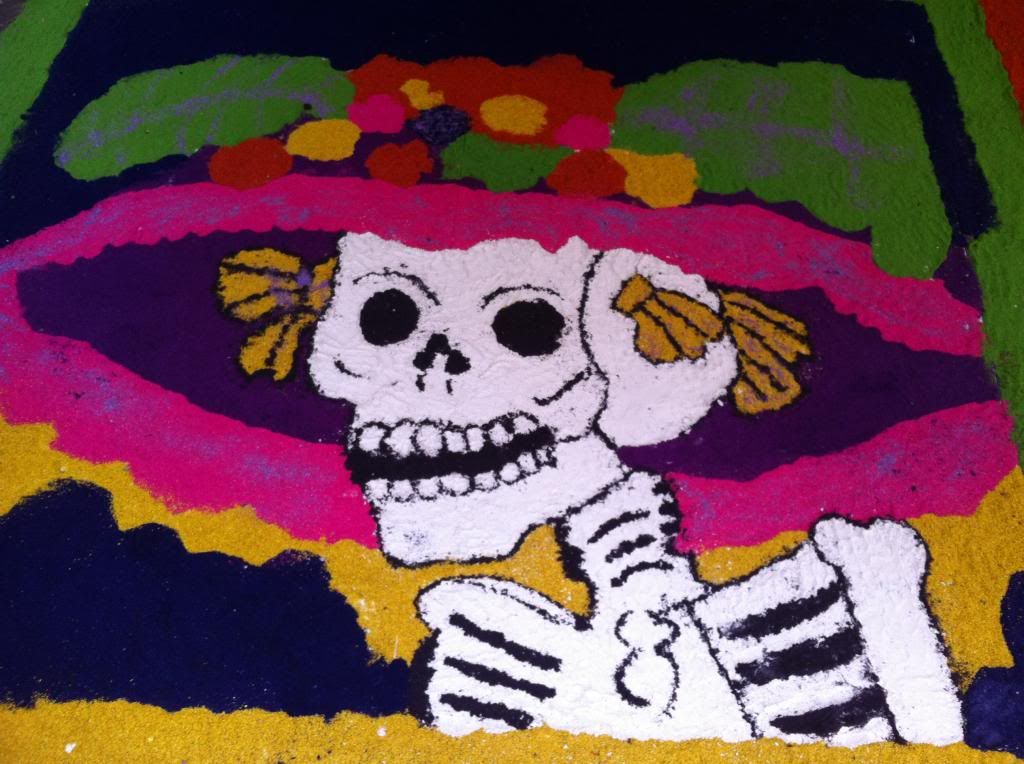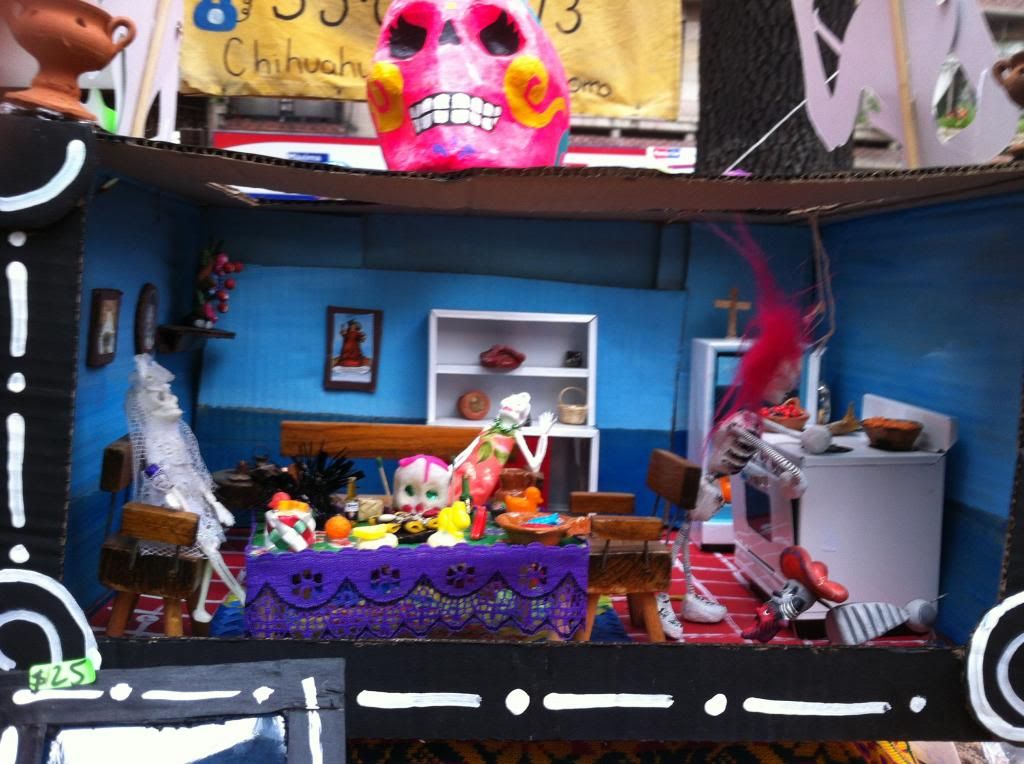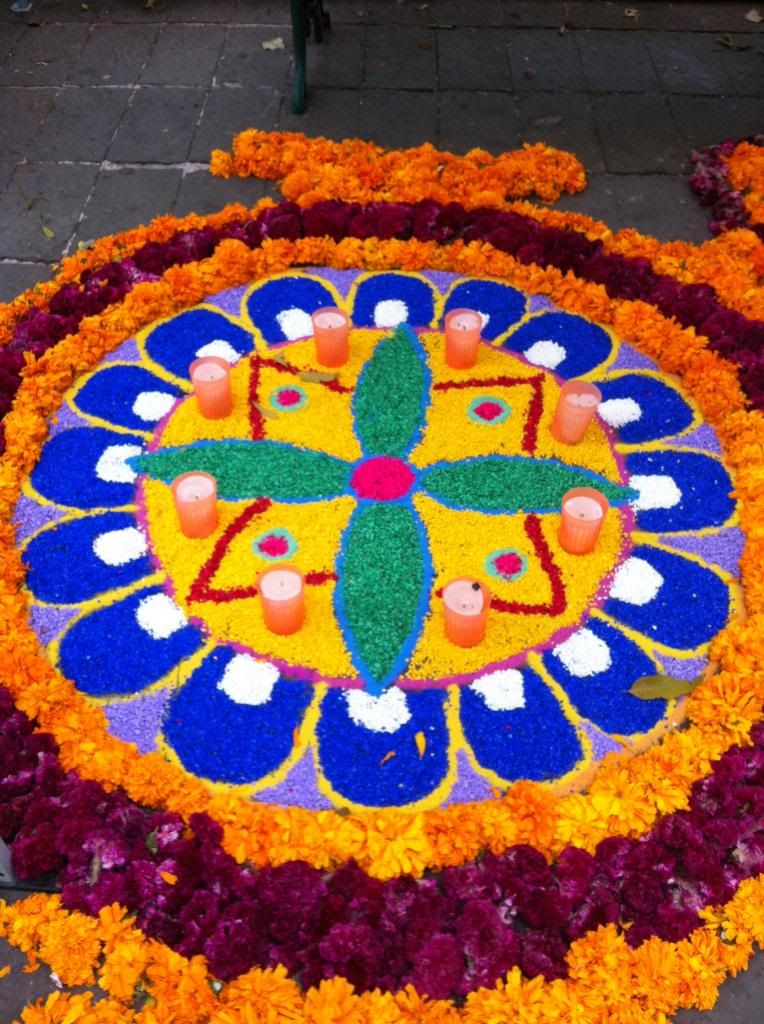 "Día de Muertos" es una tradición muy especial aquí en México, ya que representa el recorrido que hacen los muertos con el fin de visitar a los vivos. 'Este 'viaje' requiere de una ofrenda a los muertos, que consiste en colocar en el altar algunas frutas, pan, su alimento favorito, velas, incienso y flores de cempasúchil. Como se trata de una festividad importante, en la calle Álvaro Obregón en la Ciudad de México, había muchos altares que representan esta hermosa y colorida tradición.
Esperamos que les guste el post y las fotos de esta bonita tradición!
XOXO
"Día de Muertos" is a very special tradition here in Mexico, since it represents the journey that the dead do in order to visit the living. This whole 'trip' requires of an "ofrenda" (offering) to the dead, which consists on putting in the altar some fruits, bread, their favorite food, candles, incense and cempasuchil flowers. Since this is an important festivity, in Álvaro Obregón street in Mexico City, there were many altars representing this beautiful and colorful tradition.
Hope you like the post and the pictures of this lovely tradition!
DANIELA'S OUTIFT: blouse: F21/ jeans: ZARA/ boots: F21