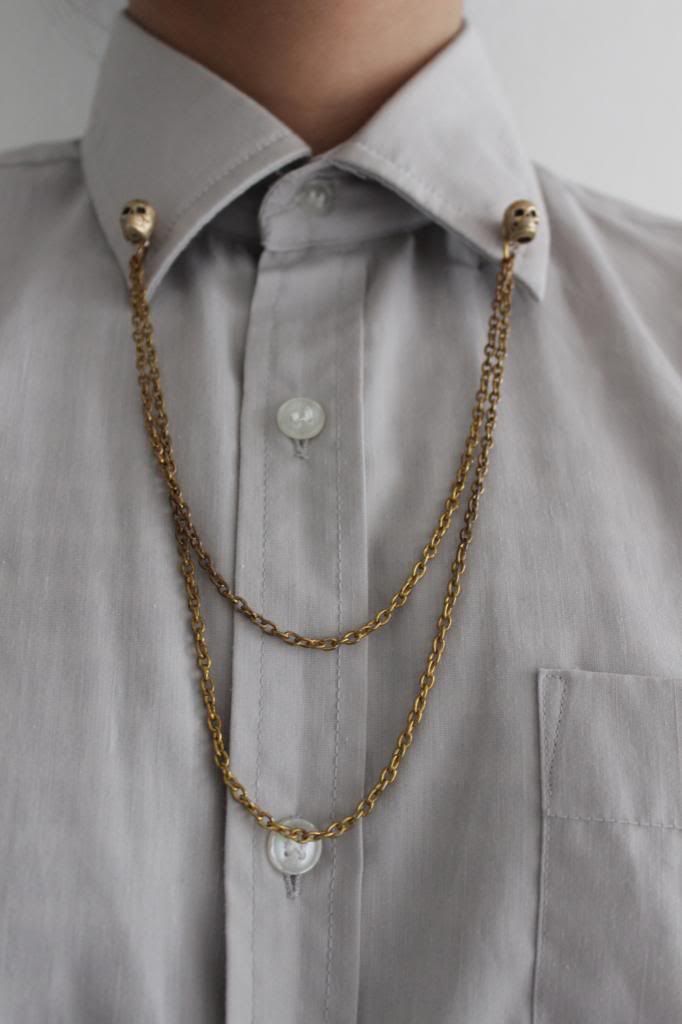 Me gustan mucho éste tipo de collares, se llaman broches con cadena para cuello y hoy les quiero mostrar cómo hacerlo.
I love this kind of necklaces, they´re called chain collar brooches and today i´m going to show you how i made mine.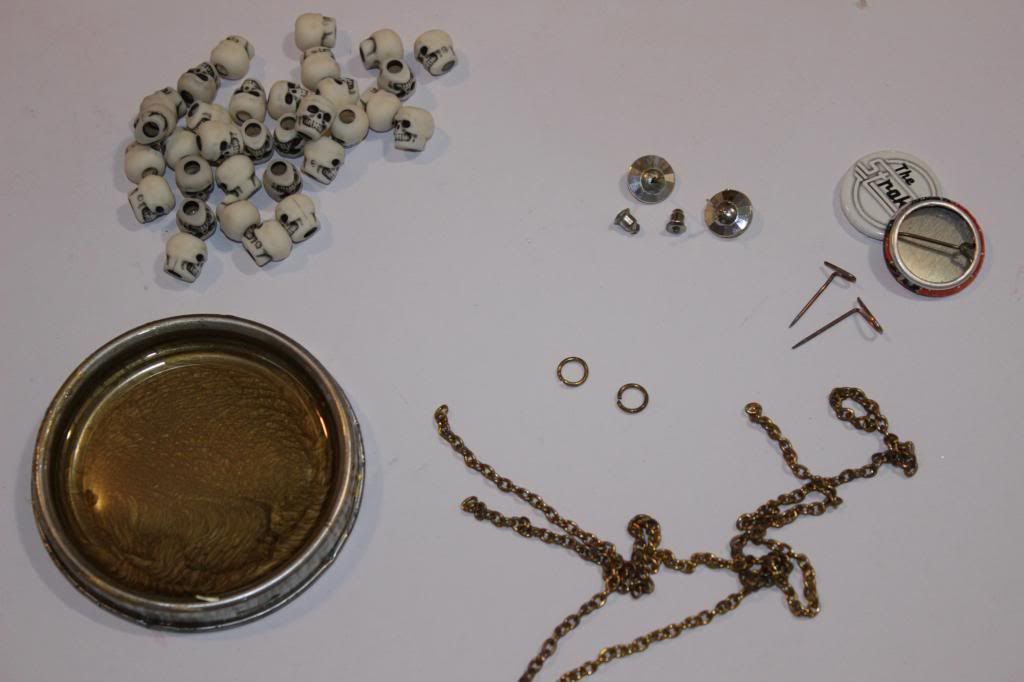 Material
Cuentas de cráneos /
Skull beads
2 Aretes o 2 pins (chapas) /
2 earrings o 2 pins
2 mariposas para arete/
earrings´ back
Cadena delgada /
thin chain
2 argollas/
2 small rings
Pintura metálica /
Metallic paint
Pegamento para metal/
Metallic glue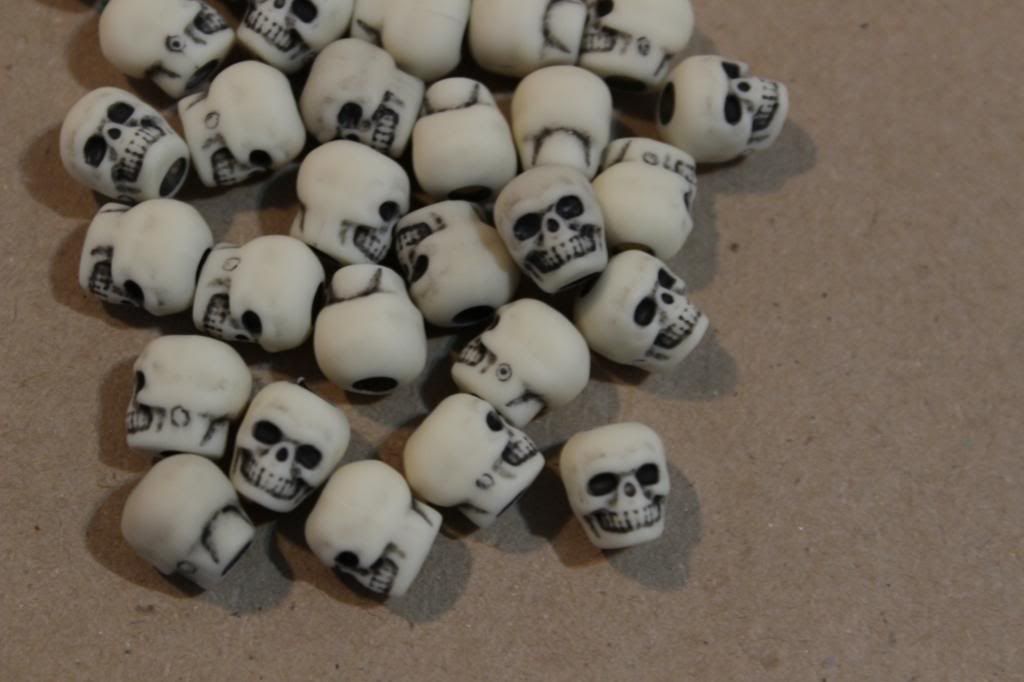 Éstas cuentas las pueden encontrar en una mercería, en México las consigues en
Fantasías Miguel.
You can find this beads at a haberdashery, in Mexico you can get them at
Fantasías Miguel
.
Para el broche puedes usar unos aretes planos o puedes hacer la forma con los broches que tiene los pins. Yo hice el mío con los pins, primero saque el broche de alambre, después le di forma con unas pinzas y por ultimo corté lo que sobraba del alambre.
For the brooches you can use a pair of plain earring or you can make the shape with the brooches in the pins. I made mine with the pins, first i remove the clip, then y shaped it with pliers and cut the leftovers.
En una de las argollas enlaza dos tramos de cadena, asegurare de que uno sea mas corto que el otro. y une las terminales a la otra argolla.
Link two chain pieces to one of the rings, make sure that one chain is shorter than the other. Attach the endings to the other ring.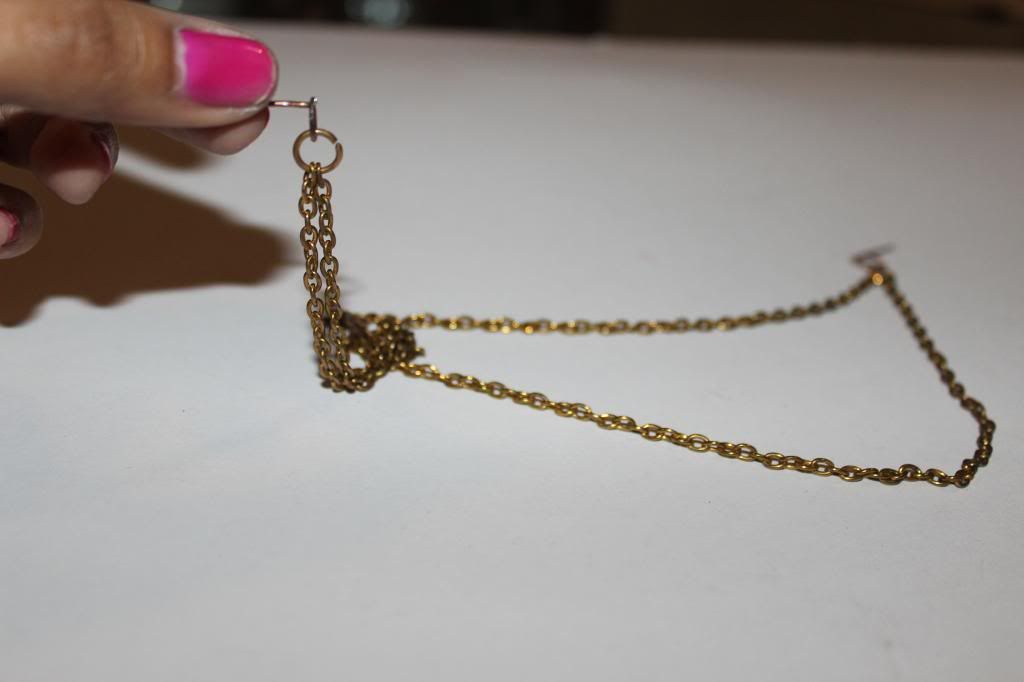 Ahora tendrás la forma de collar, enlaza los broches a cada una de las argollas.
Now you´ll have the collar shape, link one brooch to each ring in the collar.
Pega las cuentas en los broches, para esto tendrás que usar un pegamento para metal, puedes usar silicona pero es posible que se caiga.
Paste the beads to the brooches, for this step you´ll have to use a special glue for metal. You can use silicone but it might break away.
Por último pinta el cráneo con pintura metálica.
To finish, paint the beads with metallic paint.
Ya sabes que puedes usar diferentes colores, tamaños y formas :)


Remember you can use different colors, sizes and beads :)
Espero que les haya gustado, lo hagan y se lo pongan!!
Hope you like it, make it and wear it!!
Gaby
<3