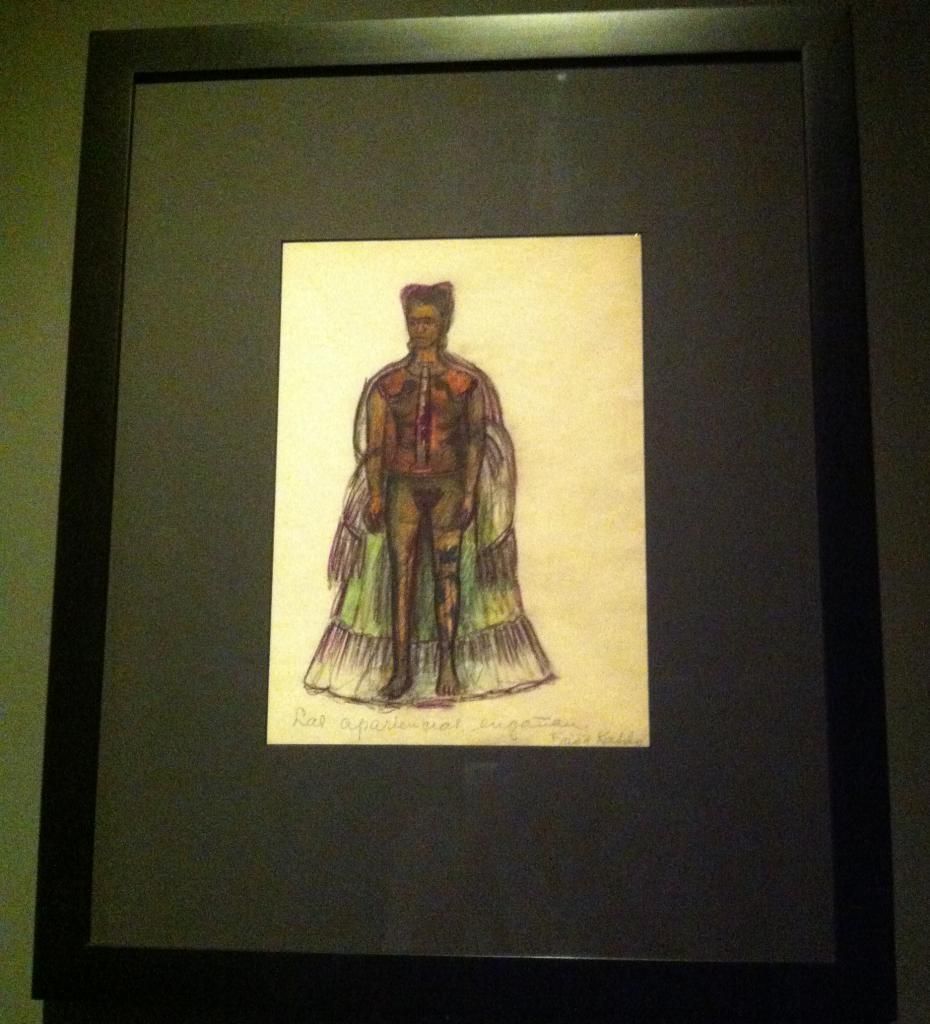 OUTFIT: blouse:Mango/ jeggins: P&B/ boots: Zara/ bag: Marc by Marc Jacobs
VIDEO BY VOGUE
"Las apariencias engañan" es una exposición en la que nuevas prendas del guardarropa Frida Kahlo se encontraron después de 50 años. El Museo Frida Kahlo y la revista Vogue México, en asociación con BMW presentan esta exposición, donde se puede llegar a conocer otra faceta de esta artista mexicana y su relación con la moda. Tuve la gran oportunidad no sólo de visitar el museo y admirar toda esta hermosa ropa, pero también para ver las creaciones de los grandes diseñadores como Jean-Paul Gaultier y Riccardo Tisci (Givenchy). Por desgracia, no pude tomar muchas fotos como me hubiera gustado, debido a la fragilidad de los tejidos, pero logré tomar algunas. Perdón por la mala calidad de las fotos.
Les recomiendo esta exposición, es hermosa, encantadora, llena de cultura, de colores y de moda.
LOVE, Dani <3
"Las Apariencias Engañan" is an exhibit in which new garments from Frida Kahlo's wardrobe were found after 50 years. Frida Kahlo's Museum and Vogue Mexico magazine in association with BMW present this exhibition, where you can get to know another side from this mexican artist and her relation with fashion. I had the amazing opportunity not only to visit museum and admire all these beautiful clothes but also to see the creations of great designers such as Jean-Paul Gaultier and Riccardo Tisci (Givenchy). Unfortunately I wasn't able to take many pictures as I would liked to, because of the fragility of the fabrics, but I managed to take some. Sorry for the poor quality of the photos.
I highly recommend this exhibition, it is beautiful, lovely, full of culture, colors and fashion.
LOVE, Dani <3