En Tenancingo conservan la tradición de pintar sus casas blancas con franjas cafés o azules, así mantienen el sello personal del Pueblo


In Tenancingo, people preserve the tradition of painting their houses in white and brown or blue stripes, maintaining the personal touch of the town.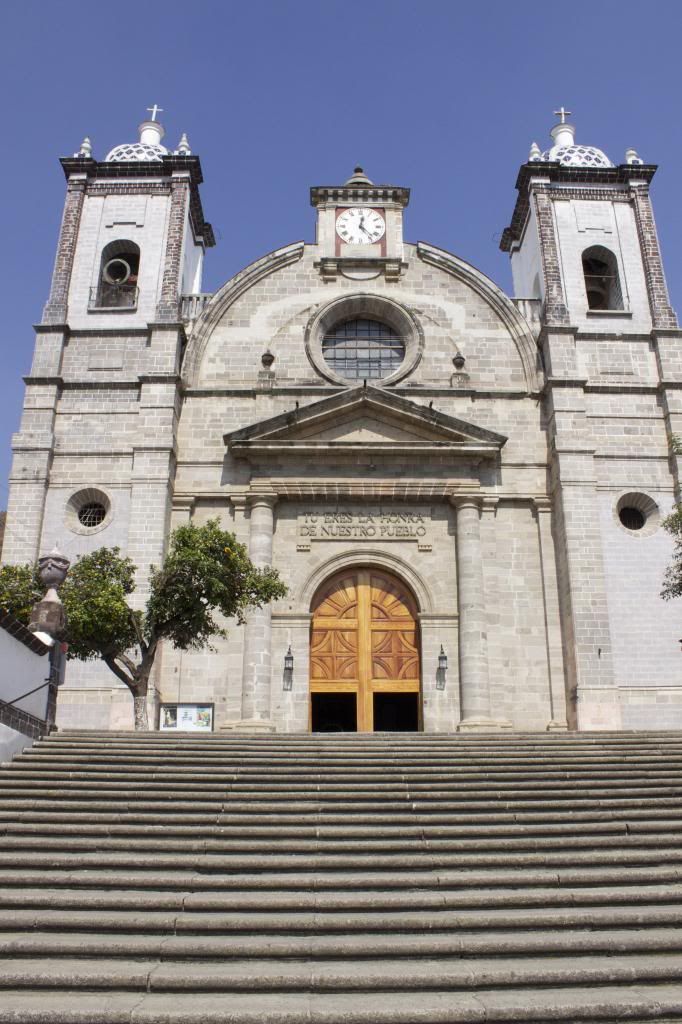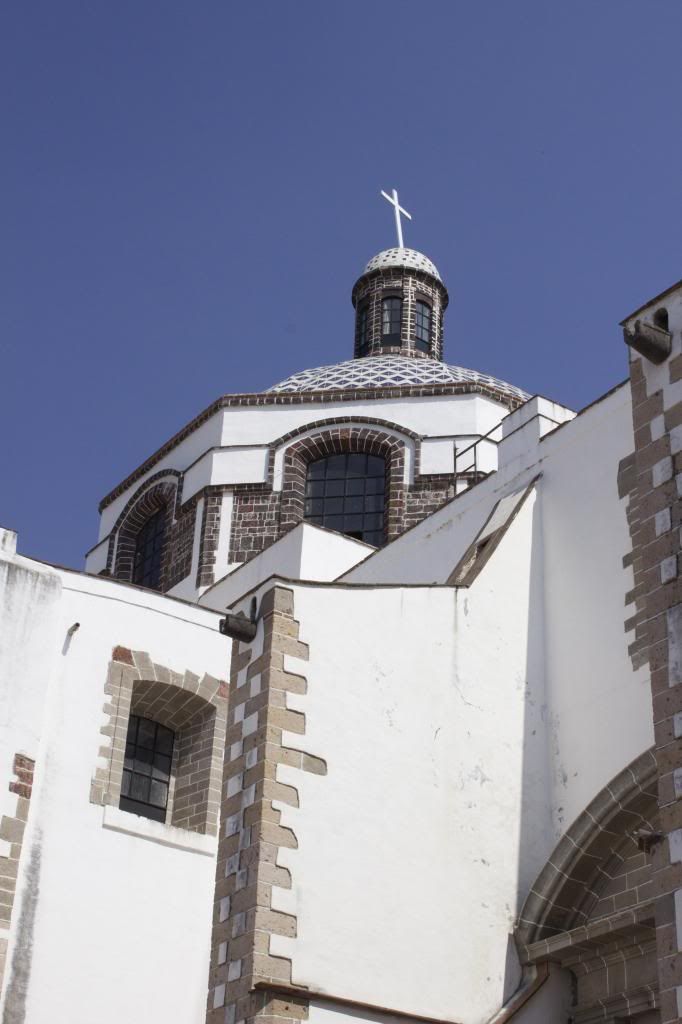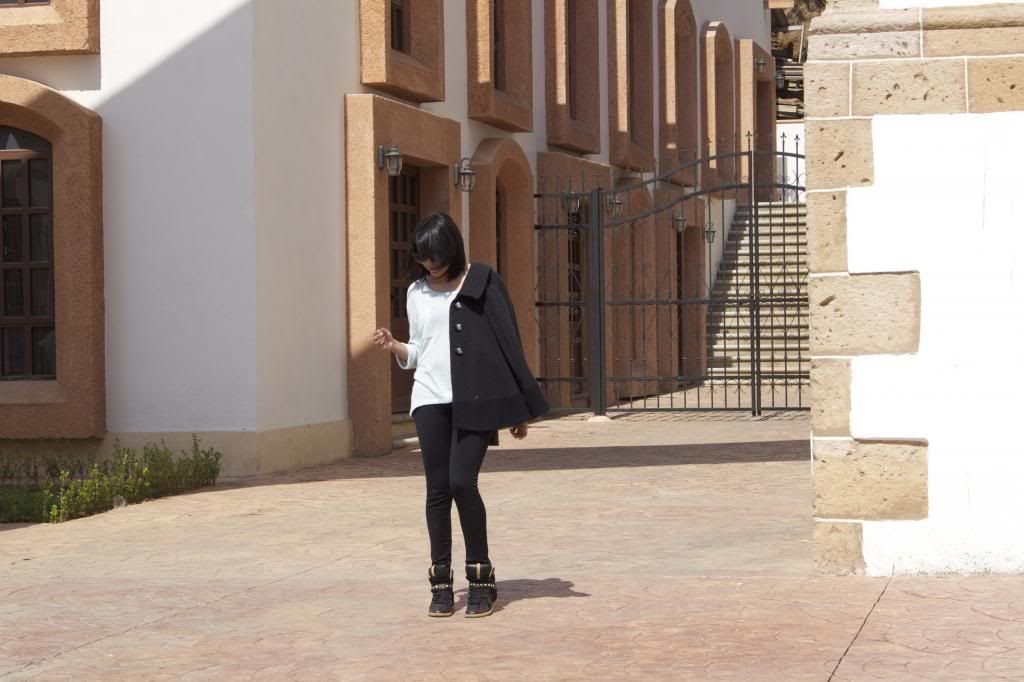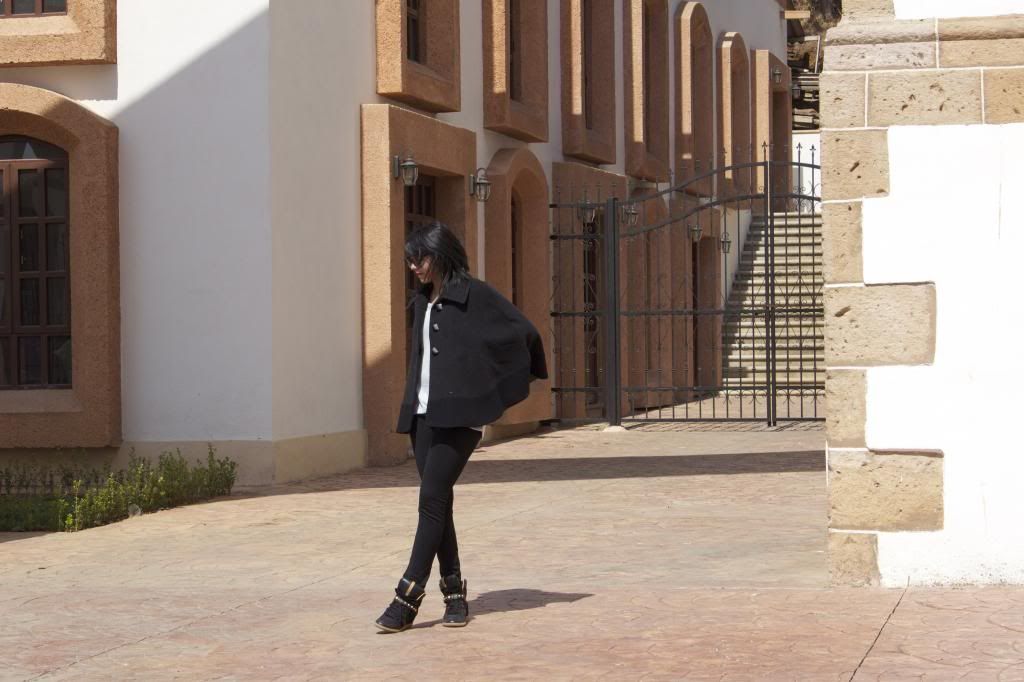 Shades:
Vintrend

/
Cape: Marcel/ Hight Top Tennis: Zara limited edition/ Bag: Vintage
Este fin de Semana tuve una experiencia increíble al visitar un pequeño pueblo del Estado de México, Tenancingo. Éste bello municipio se caracteriza por ser muy religioso por lo que se pueden apreciar varias iglesias como la del Calvario con una enorme capilla en la cima de una empinada cumbre y el antiguo monasterio llamado Parque Nacional Desierto del Carmen donde los grandes jardines embellecen la mirada. Así mismo fue muy agradable visitar El Parque Hermenegildo Galeana pues pude hacer una caminata en compañía de la naturaleza.
Por las noches el cielo de Tenancingo se cubre de Estrellas y en la cima de una bella colina se aprecia la inmensa escultura de Cristo Rey, otro de los mayores atractivos del pueblo.
This weekend I had an amazing experience when I visited a small town in Mexico state, Tenancingo. This beautiful town is well known for being very religious, this is why you can find several churches like the Calvary with a huge chapel at the top of a steep ridge and the old monastery called Parque Nacional Desierto del Carme where beautiful gardens decorate the sight. Visiting the Hermenegildo Galeana Park was also a great hiking experience with nature.
At the end of the day Tenancingo´s sky is covered by bright stars and at the top of a hill the enormous statue of Christ the King shines magnificently becoming another attraction for the town´s visitors.
"Drunk on the dark streets of some city,
it's night, you're lost, where's your
Queremos recomendarles el sitio
Dscuento
donde podrán encontrar muchas tiendas online con descuentos y cupones de nuestras marcas favoritas a precios increíbles!! Además es muy fácil comprar pues lo haces desde tu casa. Encuentra todo para tu outfit!!