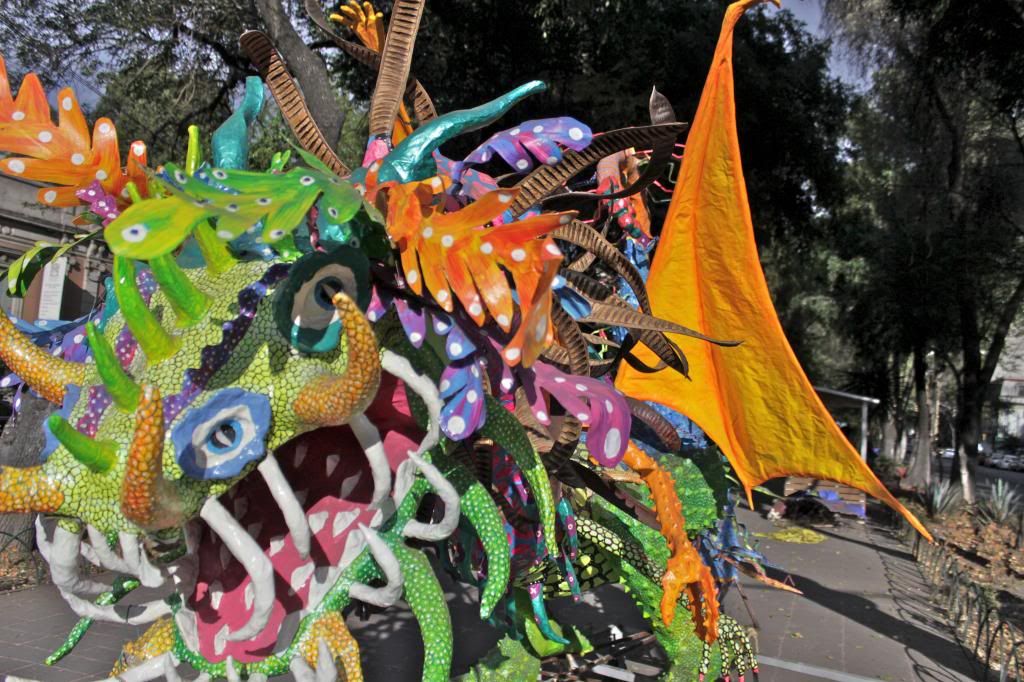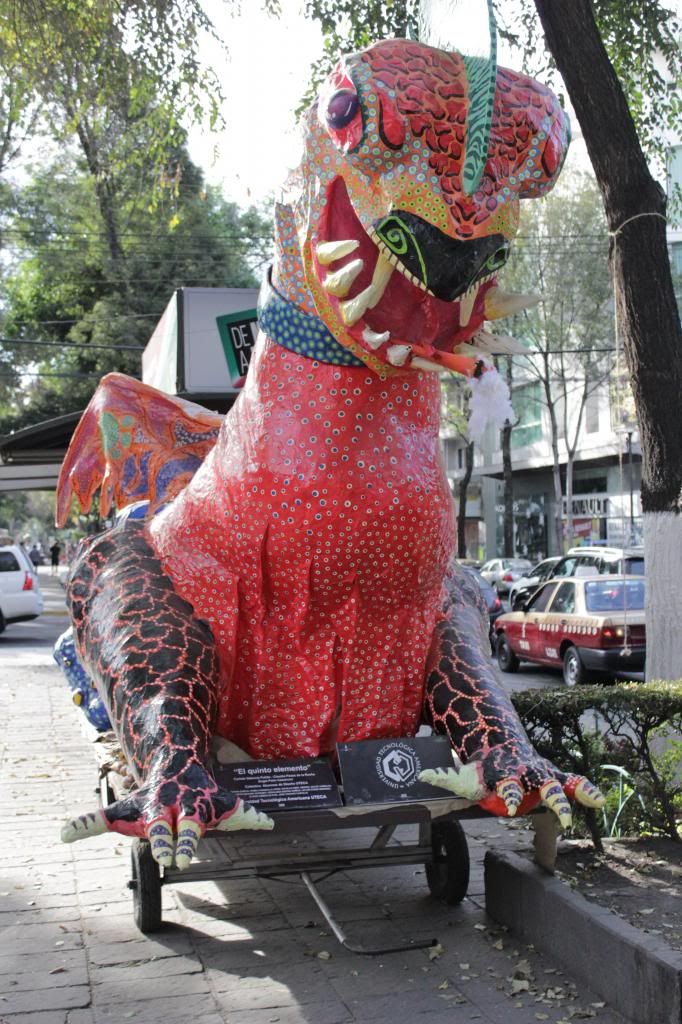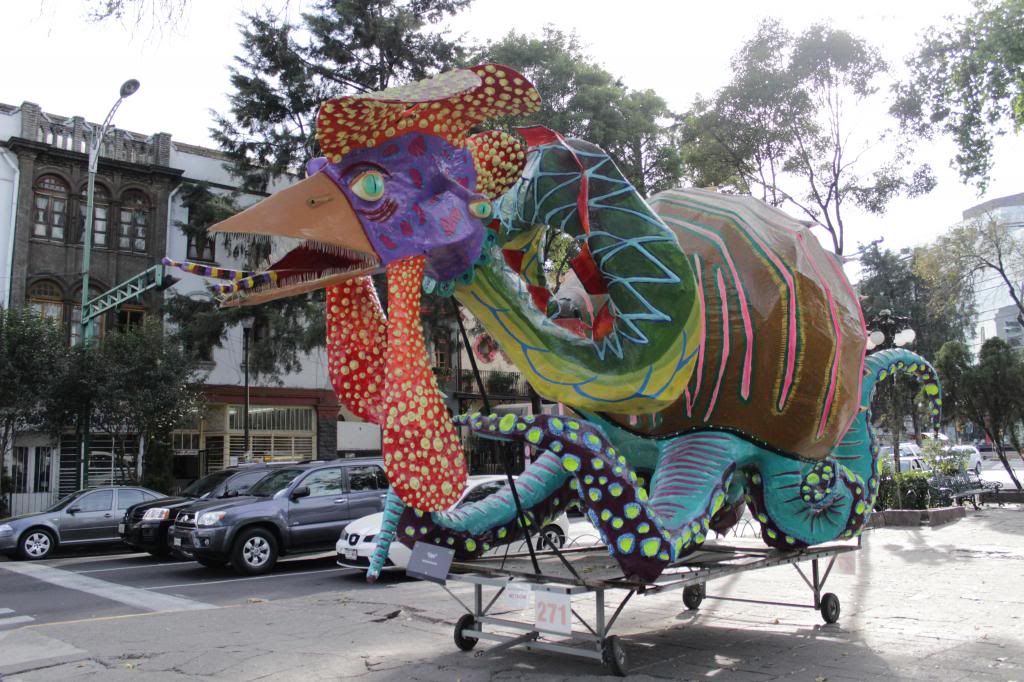 En octubre de éste año mas de 200 participantes crearon monumentales alebrijes los cuales desfilaron por la ciudad de México para después exhibirse en varios puntos céntricos de la ciudad.
Los alebrijes son esculturas de artesanía mexicanas originarias del estado de Oaxaca, originalmente las estructuras son talladas en madera de copal para después ser pintadas con pigmentos naturales, pero también existen alebrijes hechos con estructura de alambre recubiertas de papel maché y decoradas con pinturas acrílicas.
Los alebrijes son seres imaginarios resultado de la mezcla de diferentes especies, el concepto fue creado por Pedro Linares en 1936 después de haber tenido un sueño durante un fuerte estado de inconsciencia debido a una enfermedad, en el sueño Pedro pudo ver animales con figuras extrañas y colores sumamente intensos.
In Octobe of this year more than 200 craftworkers took part creating monumental alebrijes which paraded through Mexico City and later were exhibited in several central city points.
The alebrijes are mexican handicraft sculptures originated in Oaxaca state, the structures are originally carved in copal wood and then painted with natural pigments, however there are alebrijes made with wire structure covered with paper mache and decorated with acrylic paints.
The alebrijes are imaginary beings that result from the mixture of different animal species, the concept was created by Pedro Linares in 1936 after having a dream during a deeply state of unconscious due to an illness, in the dream he could see strange animal figures in very intense colors.
Mi outfit: Recientemente conseguí éstos increíbles leggings con texturas a la cintura y los lados, éstos detalles me recordaron mucho a las pieles y escamas de los alebrijes que visité y como siempre me gusta traducir el arte que veo a mis outfits decidí usarlos.
Espero que les haya gustado, espero sus lindos comentarios <3
My outfit: Recently I got these amazing leggings with some textures in the waist and on the sides that reminded me a lot to the details in the skin and scales of the alebrijes, since I like a lot to translate the art I see into my outfits, I decided to wear them.
Hope you like i´ll be waiting for your sweet comments <3
Love