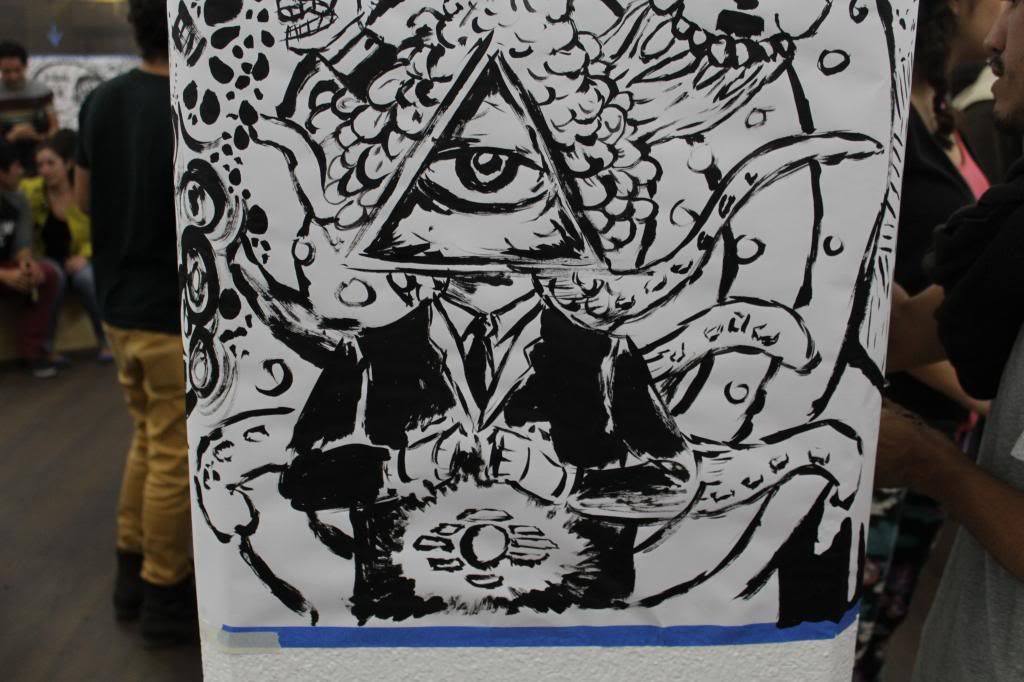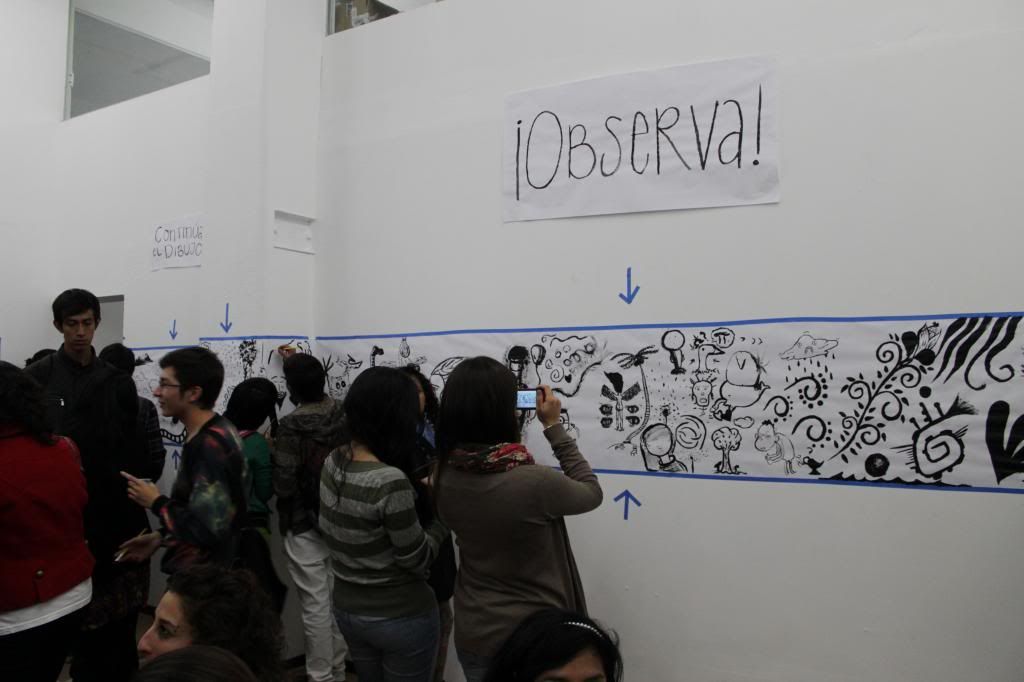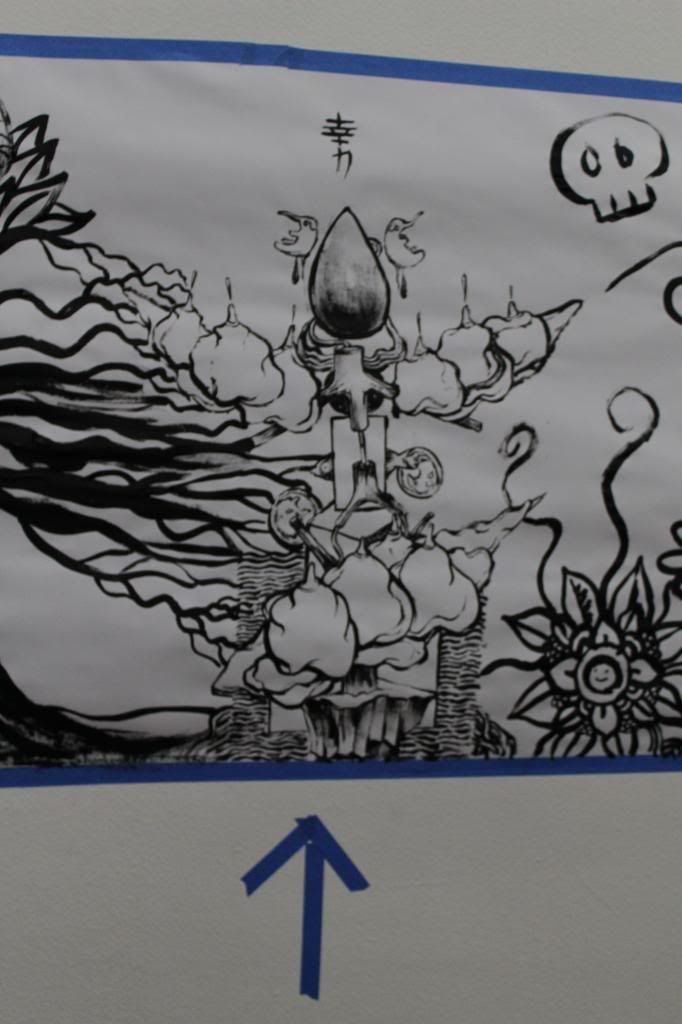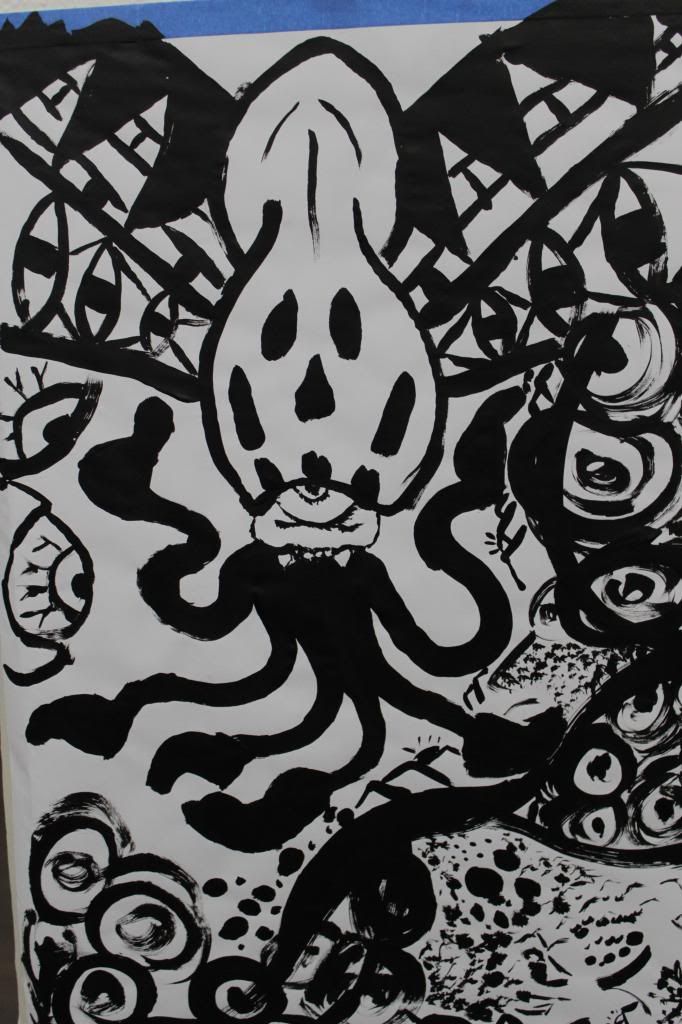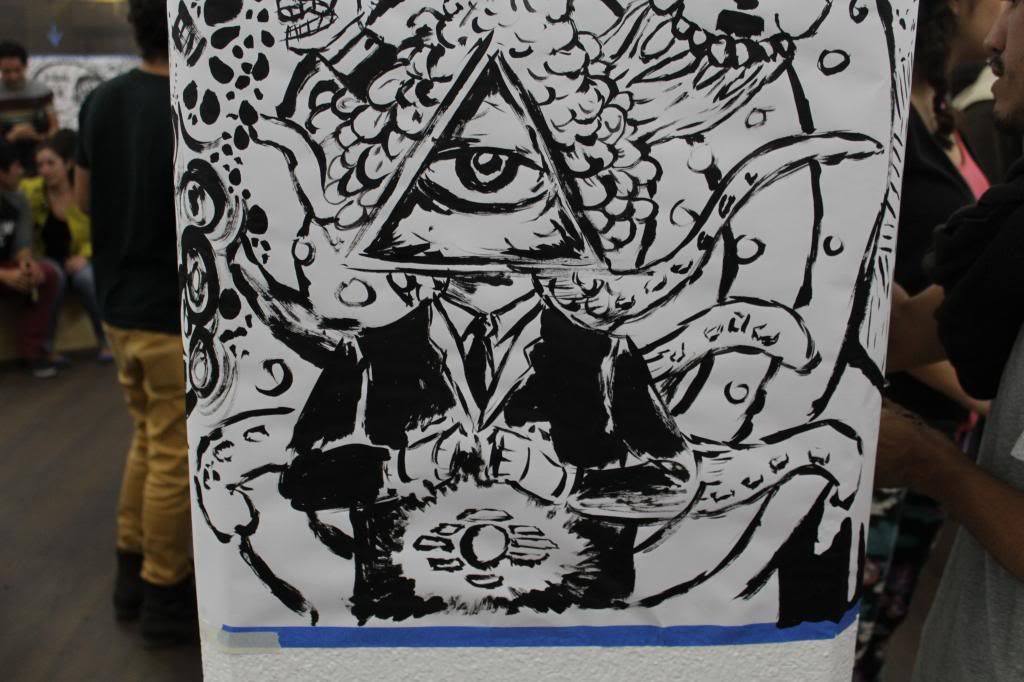 Sumi Ink Club
es un proyecto artístico creado en Los Angeles por Sarah Rara y Luke Fischbeck quienes han llevado el evento a varias partes del mundo. Todo consiste en reunir personas de todo tipo de estilos y edades para realizar un dibujo colaborativo.
La dinámica empezó en las instalaciones
Cultura Colectiva (CC186)
al tomar un pincel y un poco de pintura, si no fuiste puntual tal vez hayas tenido suerte en encontrar un buen espacio en blanco y si no se te ocurría nada qué pintar siempre estaba la opción de completar los otros dibujos para integrar todos los diseños.
Fue muy agradable convivir con personas desconocidas y con ideas tan diferentes para al final lograr una composición tan completa.
Sumi Ink Club
is an art project created in Los Angeles by Sarah Rara and Luke Fischbeck which involves bringing together people of all styles and ages for a collaborative drawing.
The dynamic began at
Cultura Colectiva (CC186)
when you took a brush and some paint, if you weren´t on time you may have been lucky to find a good blank space and if you can not think of anything to draw there was always the option of completing the other drawings to integrate all the designs .
It was very pleasant to live with strangers and with very different ideas for the end achieve as complete a composition.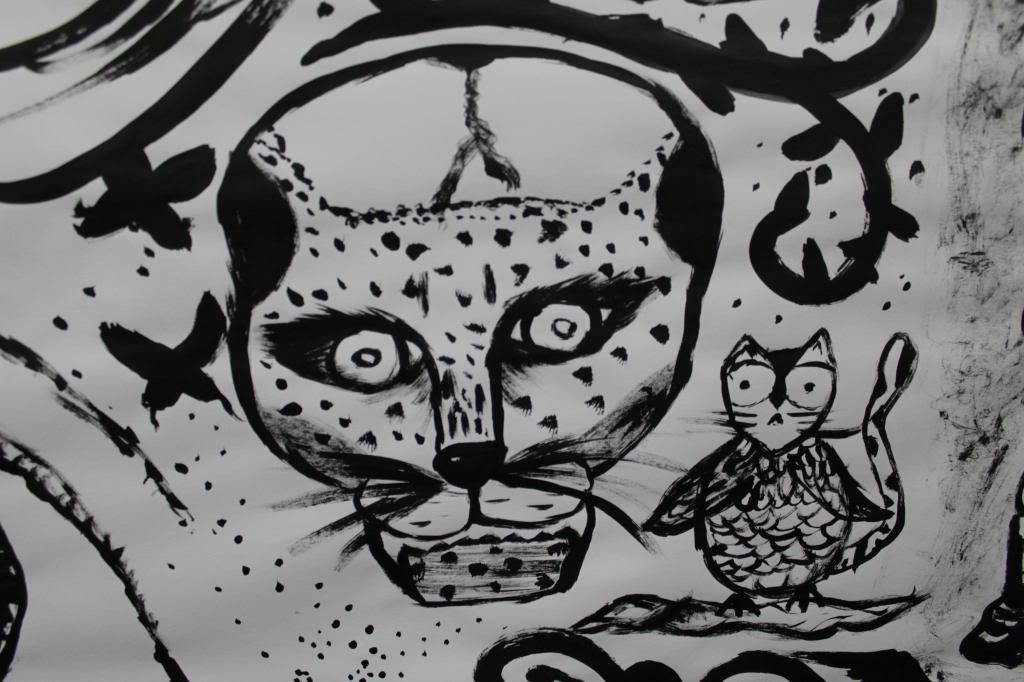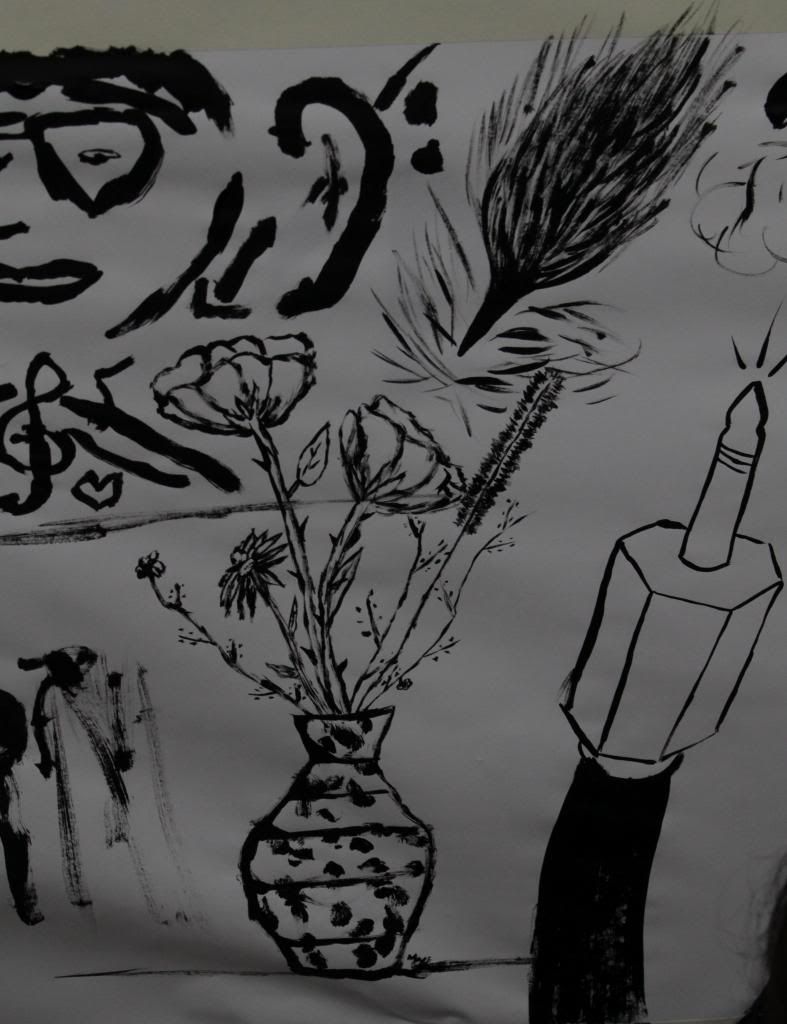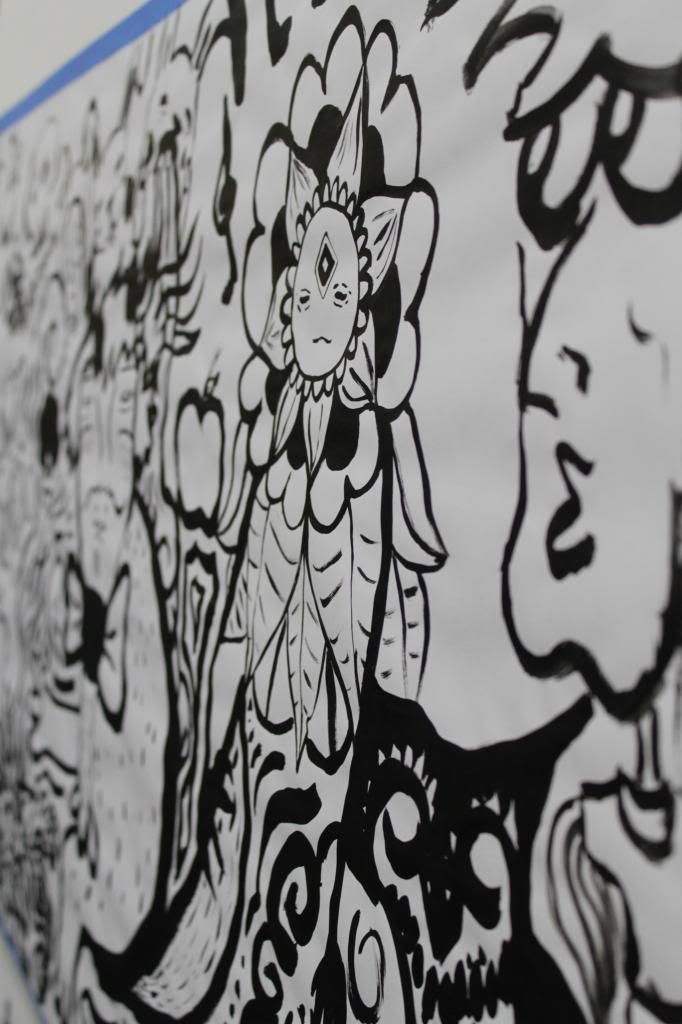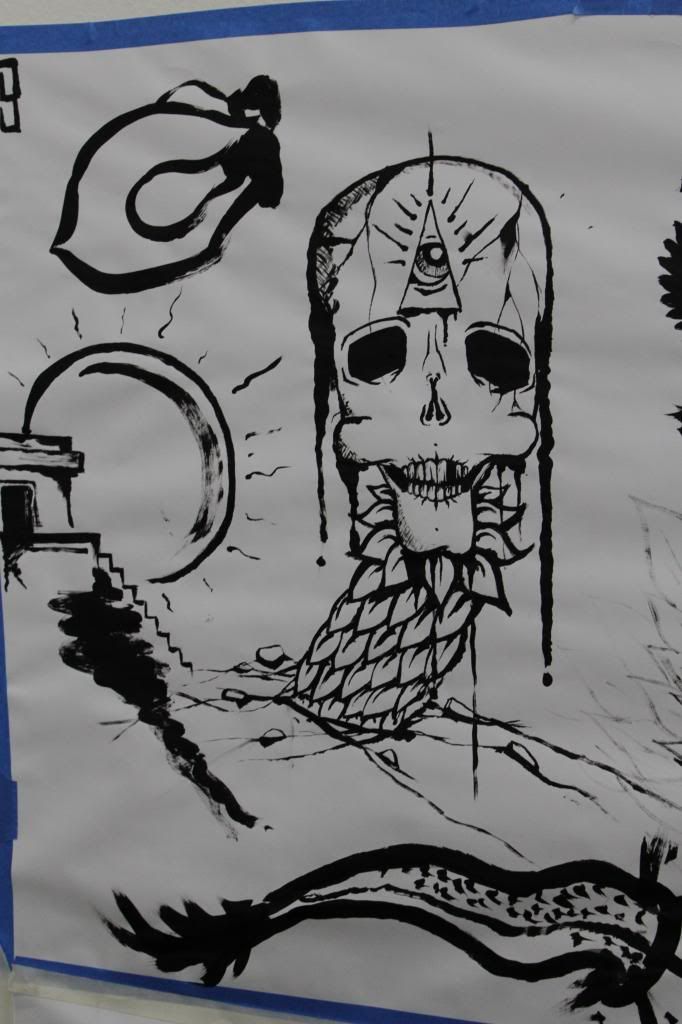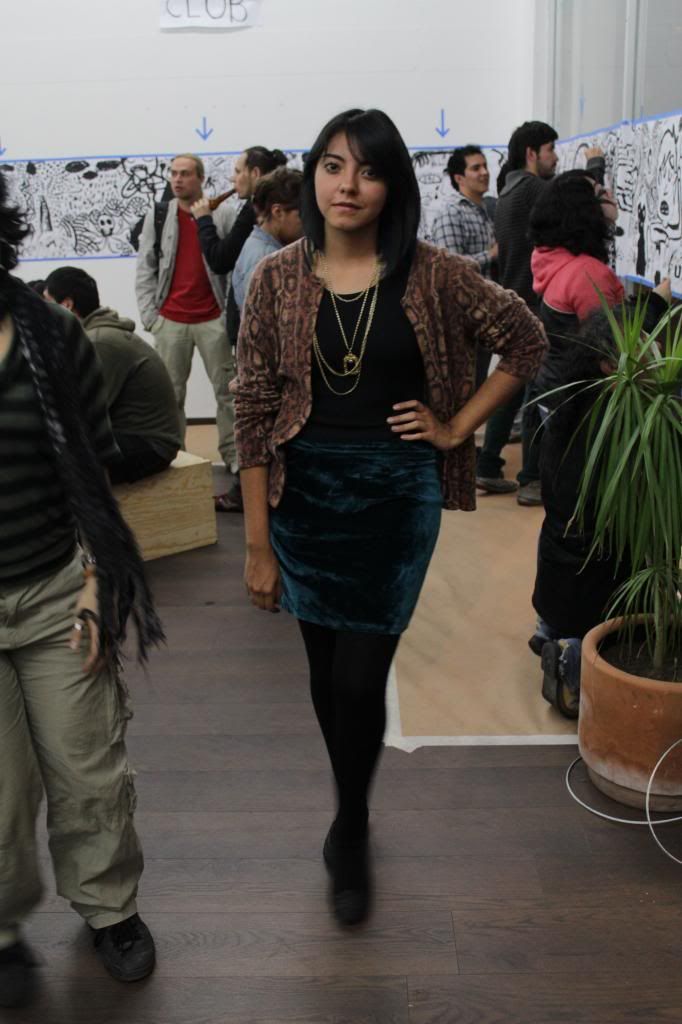 Mi Outfit: Una de mis tendencias favoritas para ésta temporada es la Imperial, especialmente por el uso de terciopelo y bisutería maxi, en esta occación decidí combinarla con animal print.
My Outfit: one of my favorite trends for this season is the Imperial, specially for the use of Velvet and maxi jewelry, this time I decided to match it with a sweater in animal print.
Sweater: vintage/ tights and body: American Apparel/ jewelry: vintage/ velvet skirt: DIY
Gracias por leer, lindo inicio de semana!
Thanks for reading, have a nice week!
Gaby <3